Cultural Festivals – Asia – India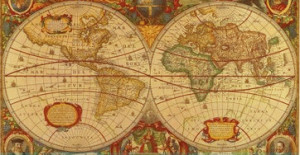 Kumbh Mela, believed to be the largest religious gathering on earth is held every 12 years on the banks of the 'Sangam'- the confluence of the holy rivers Ganga, Yamuna and the mythical Saraswati. The Mela alternates between Nasik, Allahabad, Ujjain and Haridwar every three years. The one celebrated at the Holy Sangam in Allahabad is the largest and holiest of them.
Taj Mahotsav is a grand 10 day long fiesta which enthralls the one who witnesses. The festival is held each year in Feb/March at Shilpgram, near the Taj Mahal. Many of the famed Indian artists perform at this prestigious event. The Taj Food Festival is another attraction of this event.
Ram Barat is another gala event which is celebrated by organizing the marriage procession of Sri Rama each year before Dussehra. The procession passes through different parts of the town. Bateshwar Fair is organized in Bateshwar which is 70 km from Agra. It is celebrated in the name of the presiding deity of the region, Bateshwar Mahadeo. The fair is organized every year during the months of October or November honoring Lord Shiva.
Kailash Fair is another event to look out for if one is visiting Agra. It is organized in the Kailash temple, which is situated just 12 km away. An attractive fair is organized each year in the honour of Lord Shiva. The fiesta occurs in the month of August/ September every year.
The Sharadotsav held in October, is a cultural show with the country's leading dancers and musicians performing at historical locations in the Agra Fort and Fatehpur Sikri.