Elisa Kotin & The World Traveled
Elisa Kotin is a professional event planner and global traveler. Exploring 80+ countries across all 7 continents, Elisa's travels have taken her off the beaten path to some of the most unique and remote destinations around the globe!
How Elisa Kotin Started The World Traveled
Elisa's travel story started in 1989 backpacking through Europe for two months. After the sudden loss of her sister, she decided to visit her brother in Bognor Regis, England. After an engaging 45 minute conversation with a travel agent on youth hostels and Eurail Passes. Spontaneously, she booked a two month return and was set to fly out in just a few short weeks.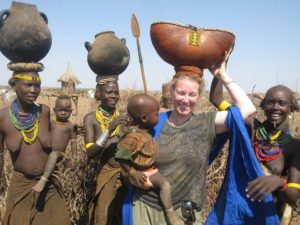 Storytelling or Real?
Elisa often feels people are unsure if her stories are real. From Cholera in Zimbabwe to getting a brand new car delivered by a rental company after crashing one of their cars into a tree in South Africa, there is always a snippet to share. As a World Traveler preferring remote and 3rd world destinations, she knows her stories often sound far-fetched. But, Elisa is authentic and credible.  Just look at her YouTube video! 
Animal Interactions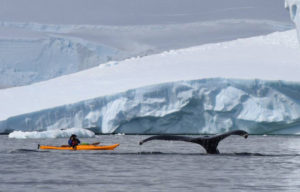 A gorilla pooped on Elisa in the Ugandan jungle and then another almost dislocated her shoulder in Rwanda. A chimp climbed up her back in Uganda before they strolled into the forest where they lay side by side gently grooming one another. The pig Elisa purchased for a Village in West Papua, Indonesia led to a feast in her honor with the chief shooting an arrow through it to show off his skills. Riding an ostrich in South Africa was hysterical and was followed by a caged shark dive and a cheeky caged crocodile dive. Elisa kayaked with whales in Antarctica, went Piranha fishing in the Brazilian jungle and has played with lions, cheetahs, leopards, orangutans, snakes, a panda and has been chased down by a very scary, angry elephant!
Aerial, Water and Action Sports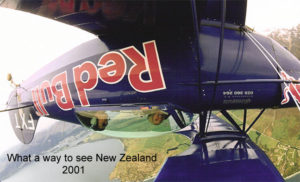 Bungee jumping, aerobatic flying and sky-diving have all had Elisa's heart palpitating numerous times. Elisa even rolled a Pitts Special four times before the pilot maneuvered an inverted flat spin! Elisa enjoys Hang gliding, jet-packing, zorbing, caving, tubing, bobsledding, jet skiing, 4-wheel driving, repelling, parasailing, gliding and more! Upon arrival in Port Moresby Elisa was invited on a helicopter flight to Kar Kar Island, then climbed down a ladder to board her Sepik River Cruise as it hovered over her boat! There is definitely an adrenaline junkie living inside this gal!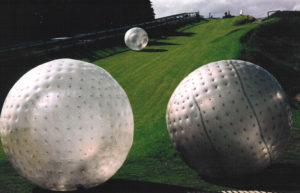 Elisa is also at home on the water whether boating, kayaking or white water rafting. Surviving several flips on class 5 rapids including "The Toilet Bowl" on the Zambezi, "The Bad Place" on the Nile and Kaituna, a waterfall in New Zealand, they have caused very close calls. Loving water and wildlife, Elisa has swam with manta rays, sting rays, manatees and played with a pod of 600+ dolphins in the wild.
Local Interactions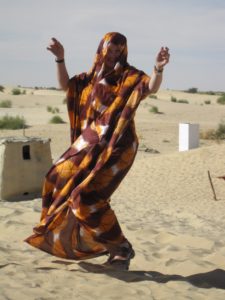 Always willing to get a crowd going, Elisa danced with Tuareg's at the Mali Desert Festival in Timbuktu and roamed around Allahabad with Sadhu's and snake charmers at the Maha Kumbh Mela. While trekking alone in the mountains of West Papua, Indonesia (formerly Irian Jaya) she was offered safe entry to the villages by a chief pointing a bow and arrow in her direction once she yelled "Wa, Wa, Wa". Dancing at the local Sing Sing in Papua New Guinea ended in applause and drinking Kava which is not for one with a limited palette. Passing out give-away's to a village chief ended in a gift exchange when he offered her his Penis Gourd. Ethiopia still holds her favorite village story when a Matriarch inquired how she breast fed her cat!
Other Noteworthy Credits
Loving her airtime, Elisa has found herself on 9 game shows, 3 talk shows, 2 reality shows and 3 news broadcasts. The San Fernando Valley Business Journal called Elisa an entrepreneur after she raised thousands of dollars for the Leukemia & Lymphoma Society successfully completing 3 marathons, a sprint triathlon, and the 39-mile Avon Walk for Breast Cancer. The Los Angeles Sunday Times Travel Section has promoted Elisa's presentations for a variety of organizations which include The Network for Travel Club, The Adventurer's Club, The Traveler's Century Club, Elisa's 3 Meetup groups and her own travel group, "The World Traveled".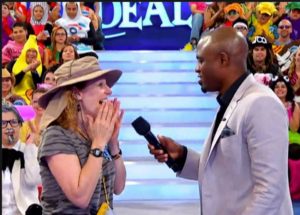 Although Elisa is an amateur photographer, her photos have appeared on a number of international sites and publications as well as in museums showcasing her photos for relevant exhibits. Elisa has also been contacted by teachers from around the world to ask permission to use her photos in history, geography and sociology classes.
Sharing the Experience
Elisa's passion is to share her world Travels to inspire others. Her three Meetup groups are   "The World Traveled", "Outdoor Adventures and Travel", and "We Love to Travel". They are located in Los Angeles and have 5,000+ members and are growing daily. Elisa likes to engage members with informative topics, speakers, unique travel tips and presentations. Elisa also introduces related travel products from partnerships she has built with a variety of companies. As a researcher and planner, creating her itineraries, Elisa is very happy to share her expertise.
The Dream
"I fantasize about having my own travel show to inspire couch surfers to live out their travel fantasies! If you are filming and/or editing… I'm your gal!"