Gorilla Trekking in Uganda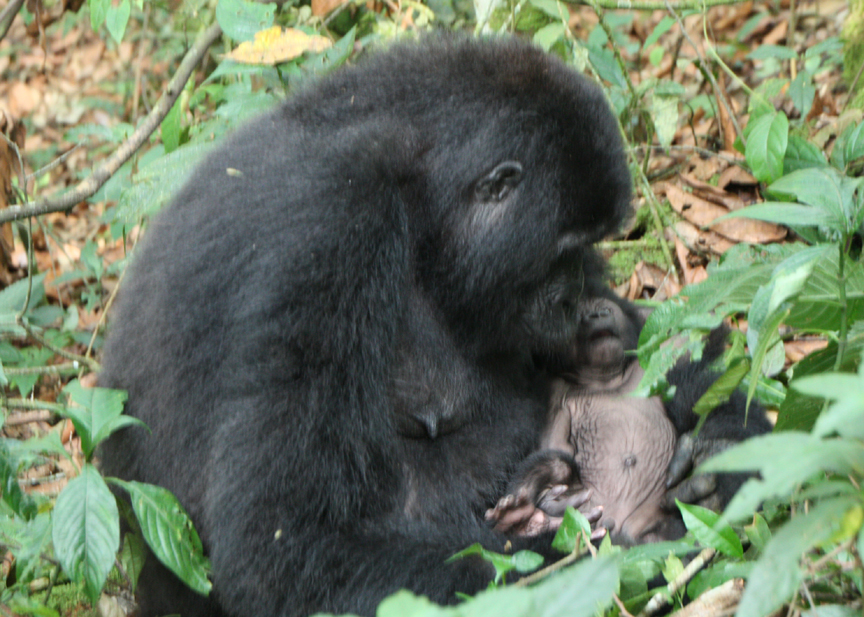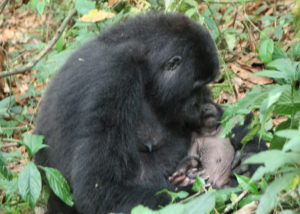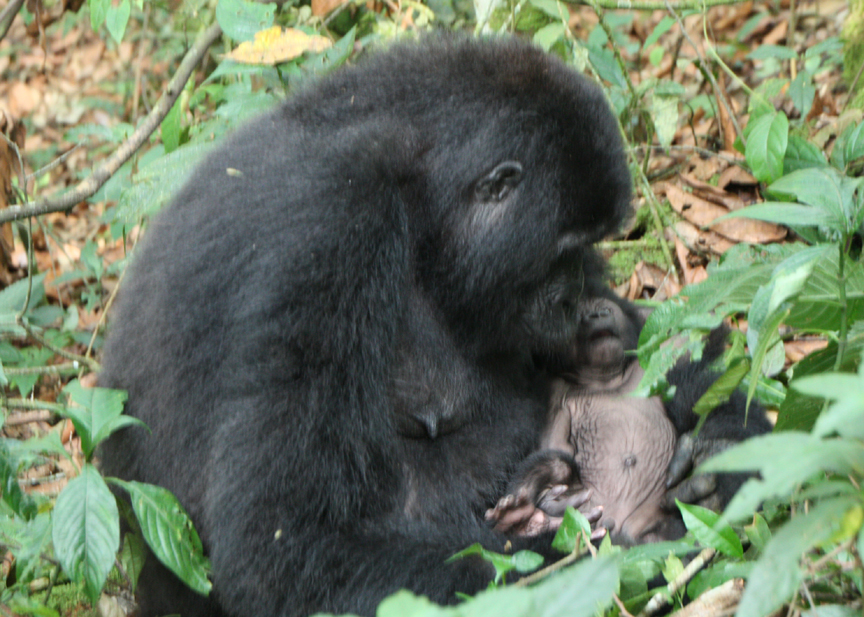 Pooped on by a Gorilla in the Jungles of Uganda

Can you imagine being side-by-side then face-to-face with a mountain gorilla in the jungles of Uganda?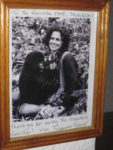 Gorillas in the Mist fascinated me and with sudden impact, created the urge that one day I would see gorillas in the wild. Filled with unprecedented anticipation, I was about to follow in the footsteps of Dian Fossey. $500 deemed a reasonable price to pay for one-hour with the elusive, majestic and near extinct Mountain Gorilla. All one really hopes for on a gorilla trek is to see a Silverback up close and walk away with one fabulous photo.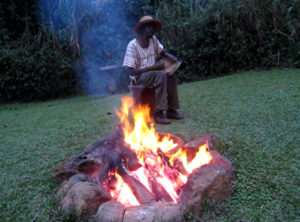 Sitting by the lodge fire, in anticipation for the morning to come, I shared a drink with my new friend Karen. We shared our hopes for the following day and I clearly remember saying, "I really want a gorilla to touch me." A local man joined us and we sat hushed while he strummed his homemade music box, whistling to the sounds of the jungle behind him, tapping his foot on the African earth.
The early morning briefing educated us on the Gorilla's habitat, dietary needs, familial responsibilities and group hierarchy. Our team would be tracking the "M" group. Mubare was the first habituated gorilla family at Bwindi Impenetrable National Forest bordering the Congo and Rwanda's Virunga Mountains. Anticipating the difficulty of the trek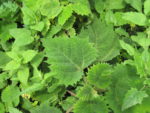 in the hot African sun, my knapsack was well-equipped with necessities including a plastic raincoat to protect me from stinging nettles.
My porter Justice was cheerful company and happy to assist in carrying my gear and water up the mountain. We drove the steep, misty Ugandan slopes, covered by cascading green canopies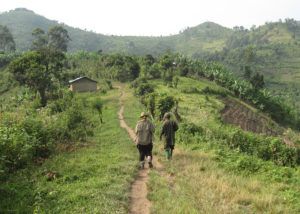 contrasted by bright blue skies and white, pillowy clouds. When we could drive no further, the trek was underway.
Eventually we stopped to eavesdrop on the radio communication between our guides and trekkers ahead. Mubare was spotted! You could feel the excitement among us. A short time passed before we stopped to suit up and leave our gear. Ahead, only cameras were allowed.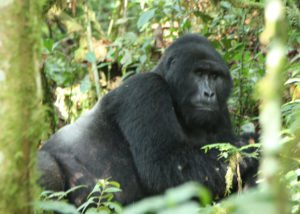 On this gorilla trek, I was first to the rim and with a final pull from the guide… No trees, branches, thickets or trekkers blocking my view. I was feet away from a Silverback in the wild. Mesmerized, staring in awe, I gasped before covering my mouth. He was enormous! A tear welled as he stared my way.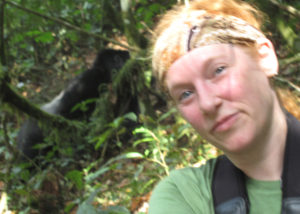 Ruhondeza, the dominant male, named for one who likes to sleep, had a watchful eye and knew everything going on around him. This 5 foot, 450 pound beast climbed a tree so slowly with such grace that the tree barely swayed. It was magnificent. The females followed his every move.
I learned safe calls, similar to clearing your throat with a deep, two-syllable sound like hche hchemmmm. Ruhondeza answered. I communicated with a gorilla!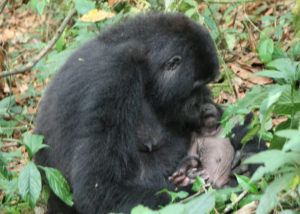 Kashongo nurtured her infant by licking her finger, tenderly stroking baby's nose and eyelids to clean them. Wrinkled, pink and hungry, he wailed like any newborn. It was endearing. We learned gorilla babies are named once personalities are formed or when there is an outside sponsorship.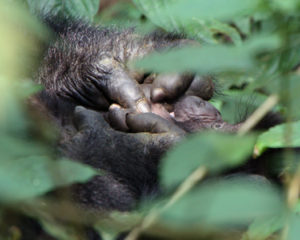 Toppling over one another for the perfect shot, I was the least distracted by another nudge. It was not until the tickle from course fur brushed across my arm and face, that I realized it was a seven year old male black-back passing by.
Spawned by stories told from the others, this young male apparently had an affinity for my right ear and started to nibble. I remember the immediate intensity of fear and stillness as I slowly turned my head to the right to see he had stopped by my side. Face-to-face and literally eye-to-eye, I wanted to reach out which was strictly prohibited. However, I froze not having a clue what to do. He quickly lost interest and sauntered past, but not before leaving his mark.
Yes, I was pooped on by a gorilla in the Jungles of Uganda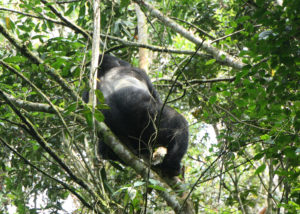 !
The hour flew by and our guides expressed that we had a very special viewing with so much interaction. I certainly felt the impact of the day! Gracious and humbled, my heart was full!

To see me, you don't think hip-hop girl, or exotic adventure traveler that has ventured through 80+ countries across all 7 continents. I'm a simple, plain Jane, 50 year old, native Californian. But the truth is, travel gives me purpose and defines my identity. I am a World Traveler and my journey will never end! I live for the stories I have to tell and the stories that will unfold.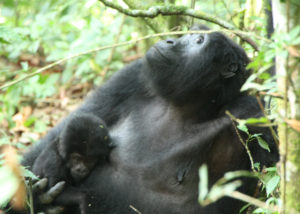 To Justice, my head porter and crew, thank you for the journey of a lifetime!
– Elisa Kotin