The Best of San Diego Adventures
WHAT NOT TO MISS IN SAN DIEGO!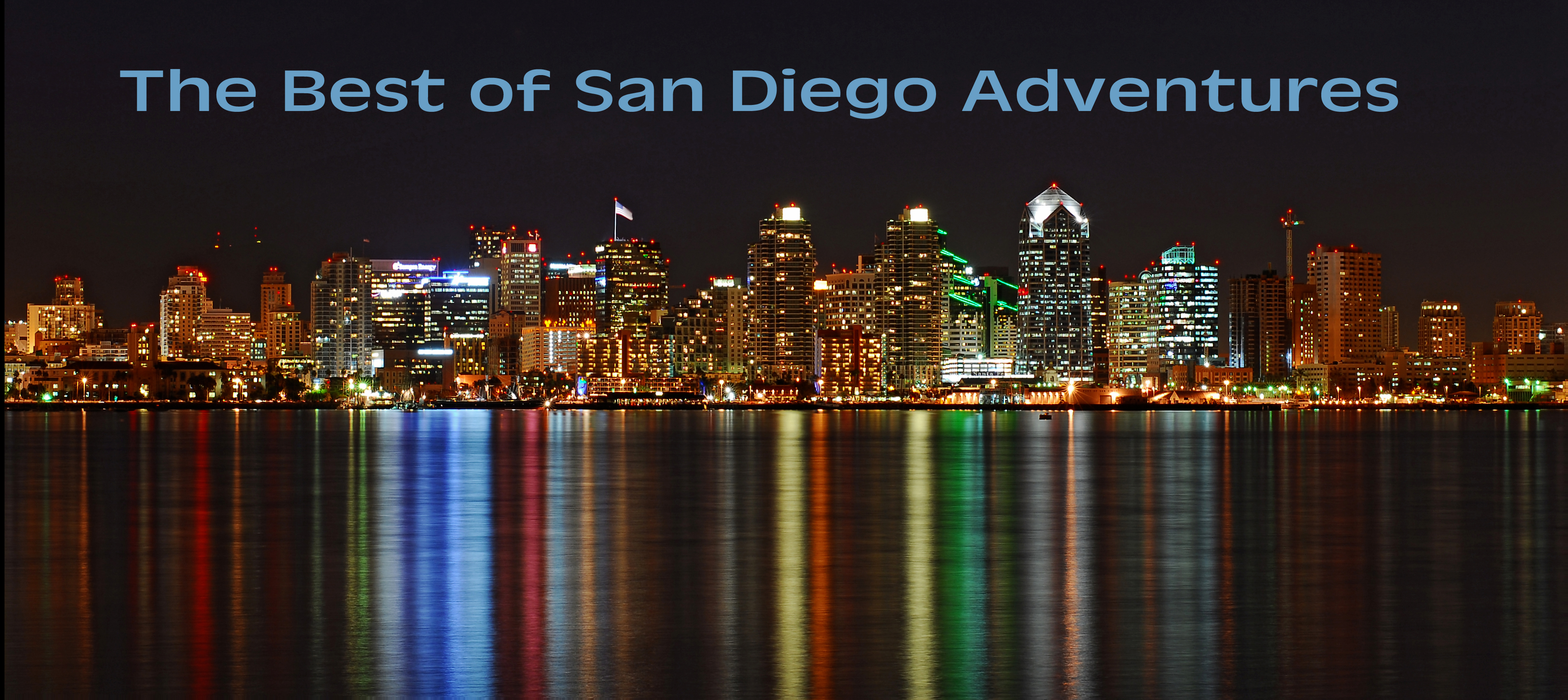 Our San Diego Adventure will be April 25 – 29 so please check back for the exciting details. There are so many wonderful activities it was hard to choose but these are the companies that will make this trip extra special!
San Diego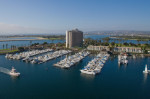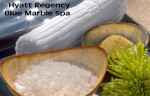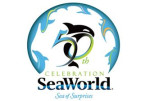 [row][col class="span4″]Hyatt Regency Mission Bay Spa & Marina      Customer service was obviously the primary goal of the staff from the valet, to the front desk staff and concierge. This was an oasis with views overlooking the Marina. The pool surrounded by plush greens offered two bars with great ambiance and food selections. Only minutes from Sea World, the hotel was the perfect location. The room was fabulous. The bed was beyond comfortable and the furniture was a perfect fit for relaxation and work with super fast internet. This was the perfect hotel for work and play! I especially loved the garden fire pit surrounded by cabanas. [/col][col class="span4″]Hyatt Regency Blue Marble Spa As the first Eco-Friendly Spa in the Hyatt chain, they have ensured a glowing spa experience. Showcasing the beauty of recycled building materials, the bamboo flooring and beautiful recycled glass pillars add to the natural experience from the time you enter. The spa uses all natural, all organic products and in the waiting room awaits cool and refreshing infused fruit waters, coffee and organic teas with delectable pecans, chocolate and dried fruits. I loved the steam room infused with eucalyptus. It was the perfect end to a perfect hot stone massage. Everyone should indulge at the Blue Marble Spa![/col][col class="span4″]SeaWorld San Diego This California must see destination includes fun for everyone. Be delighted by entertaining shows staring Shamu and other sea life and experience unique, interactive programs with Beluga Whales, dolphins and penguins. Be amazed by sharks through an underwater viewing tunnel and visit the brand new, 2014 Explorers Reef spotting bamboo sharks, thousands of fish and more! There are exciting rides and arctic flight simulator. Gourmet dining throughout the park is available all day for one low price! Spend a full adventurous day then plan your next visit as there is so much to entertain you! [/col][/row]
[row][col class="span4″]
Skydive San Diego
 My first skydive was here 10 years ago. With the newest fleet of planes holding up to 23 jumpers, you can have a party in the sky! Celebrate milestones doing what you have dreamed of. You don't have to do it alone! Capture the thrilling moments on video and opt for the photographic package as well (highly recommended). You are suited up with state-of-the-art jumping gear giving you the confidence you need to jump. The instructors are professional, fun, friendly and experienced. Jump out backwards or roll out of the plane. Just Do It! Don't wait for one day! Call today and make it happen. [/col][col class="span4″]
Jet Pack America
 This is a crazy, everyone must try activity! It appears as the creature rising from the black lagoon. I was carefully coached while maneuvering through the water trying to get airborne. I did make it out of the water about 5 feet and felt accomplished. I had this image of flying, shooting into the air and diving below the water surface. lol Well, that will come with experience so that will have to wait for my next flight. When you consider the best adventures in San Diego, put this at the top of your list and give it a go! There is nothing like it. Be sure to opt for the photo and video package so you don't miss a moment![/col][col class="span4″]
Old Town Trolley Tours
 With friendly conductors and naration giving you a history of one of America's finest towns, you will love riding a trolley throughout San Diego. Hop on and off at beautiful beaches, rugged coastlines, city hot spots and the best shopping destinations. No worries with traffic and parking. Visit La Jolla, Mission Beach, Gaslamp Quarter, Old Town San Diego, Seaport Village, Little Italy, Balboa Park, San Diego Zoo and more. Relax and enjoy your holiday in San Diego with the most popular sightseeing tour since 1989. Celebrating 25 years, leave the driving to Old Town Trolley Tours.[/col][/row]
[row class="row-fluid"]
[col class="span4″][/col]
[col class="span4″][/col]
[col class="span4″][/col]
[/row]
La Jolla & Torrey Pines
[row class="row-fluid"]
[col class="span4″]
San Diego Marriott La Jolla
 This was a perfect location as I wanted to take advantage of local water sports in La Jolla and I wanted to take a flight out of the Torrey Pines State Park. Everything was close by. The lobby is beautiful and offered a great bar with several options for food. The room was great with a very comfortable bed and I had speedy internet. The highlight for me was ending my day with a cocktail and sunset view in the concierge lounge. The customer service was superb! and they had plenty to offer! I was even more thrilled in the morning with the incredible breakfast buffet that was offered. This is worth the upgrade! .  [/col][col class="span4″]
Torrey Pines Gliderport Paraglide
 This was one of my highlights as I had always wanted to fly with the birds and we did. We sailed alongside a hawk with cliff views and the sun setting in the background. I was surprised by the calm flight and I relaxed while taking photos as we sailed past beautiful rocky cliffs and beaches. It really was beautiful. Anyone can do this and everyone should! It was so peaceful. My pilot was so experienced. I was very comfortable and felt super safe! We did some fun turns and spins and I didn't want to come down. Torrey Pines is the perfect location for a paraglide. Add it to your list and book it today![/col][col class="span4″]
Bike & Kayak Tours La Jolla
 Kayaking is a favorite activity of mine so I was excited to get on the water in La Jolla to kayak the seven famous caves. You do not need to be experienced and the friendly guides are patient and go at the pace of the group. My guide was super knowledgeable of the area and provided great stories that entertained us as we enjoyed views of beautiful caves and coves. Spotting the sea life was especially fun and exciting. I was provided a wetsuit and the best of equipment by Bike & Kayak. To appreciate the beauty La Jolla has to offer, you need to experience it from the ocean.[/col][/row]
[row class="row-fluid"]
[col class="span4″][/col]
[col class="span4″][/col]
[col class="span4″][/col]
[/row]
[row class="row-fluid"]
[col class="span4″][/col]
[col class="span4″][/col]
[col class="span4″][/col]
[/row]