The World Traveled Presents Brazil 10.16.18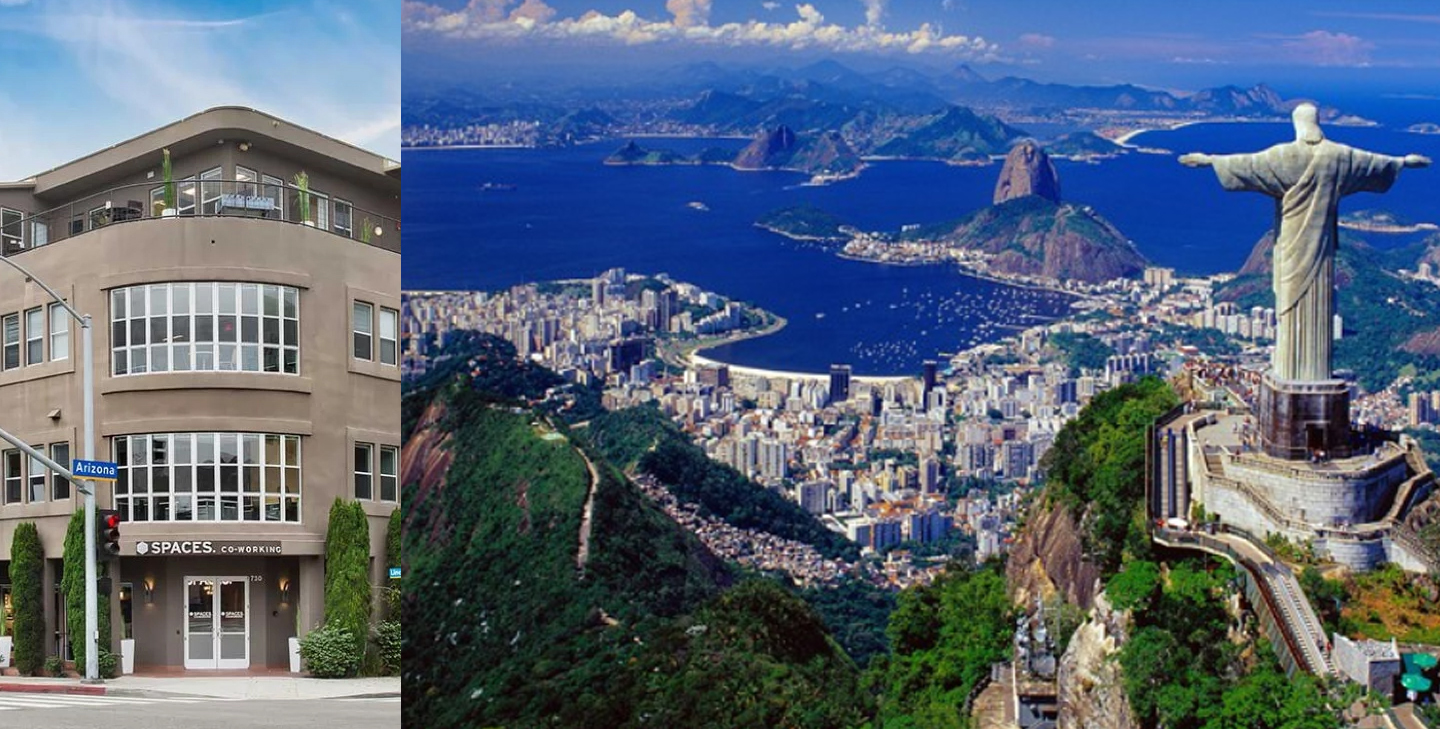 The World Traveled Presents Brazil
Travel Talk with Guest Speaker Diana Brandão
Brazil Account Manager – West Coast & Mexico
Brazilian Tourist Board

Tuesday, October 16, 2018
6:30pm – 7:00 pm – Networking
7:00 pm – 9:00 pm – Presentation and Q&A
This venue is called "Spaces"
730 Arizona Avenue · Santa Monica · 90401
Free street parking. Allow time to find a spot!
The Entrance to the venue is on the corner of Arizona and Lincoln
RSVP Today:
www.meetup.com/TheWorldTraveled/
Free for all attendees that sign up for The World Traveled Newsletter on the right.
You can RSVP for friends but each guest has to sign up for the newsletter or the cost is $10 per person at the door (Cash Only).
Diana is a Brazilian native and with this authentic and informative presentation, you will be inspired to visit or re-visit this beautiful country. Brazil is almost the same size as the United States. So, you can return over and over and still have so much to see. Diana will be able to answer your questions about visas, specific sites, destinations, etc.
Several groups are being invited.
Please sign up and RSVP Here:
www.meetup.com/TheWorldTraveled/
Your host Elisa Kotin from The World Traveled has explored 80+ countries across all 7 continents. The World Traveled's mission is to promote tourism and inspire you to live out your travel dreams with trusted industry professionals. We share destinations, cost saving tips and relevant information to make your journeys safer, easier and more enjoyable overall. The World Traveled meetings are a wonderful way to network and meet fellow globetrotters that share the same passion for the globe.

Great prizes from XShot, Kipling, & More!
Bring your own snacks and water.
Please visit: www.TheWorldTraveled.com
Please like: www.facebook.com/TheWorldTraveled
Please follow: www.instagram.com/theworldtraveled
Please follow: www.pinterest.com/theworldtraveld
Don't forget to sign up for the newsletter so the event is free. Be sure all of your guests sign up for the newsletter as well or it will be $10 per person at the door (Cash Only).
www.TheWorldTraveled.com/meetup101618/
See you Tuesday night, October 16, 2018 at 6:30pm at Spaces in Santa Monica!